Global Detailing Consultant Group – Rebar Supplier and Manufacturing Services in USA, UK, Canada, Australia and UAE.
Global Detailing Consultant Group – Rebar Supplier in USA, UK, Canada, Australia and UAE. All Type Of Rebar Manufacturing and Supplying Services. A Worldwide Leading Rebar Manufacturer and Supplier, Offering a Destructive Testing Laboratory to Aid in the Development of New Construction Projects. Our mission is to be the worldwide leader in the production and distribution of building materials, supplying a wide range of products that are innovative, competitively priced, and durable.
Our steel grating is available in a variety of sizes and specifications, to meet your specific needs. We can produce rebar grids for standard dimensions or for custom dimensions based on the dimensions of your fencing. .Reinforced Steel Grating .Reinforced Steel Grating is a wire grid which may be used in retaining walls, water tanks, and other structures. .Reinforced Steel Grating is most often used as a safety barrier on construction sites, but can also be utilized as an ornamental item.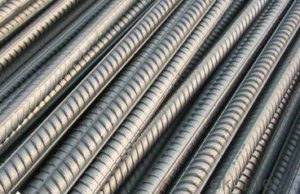 Products Detail
Technique

Cold Drawn

Shape

Round

Type

TMT

Standard

AISI, ASTM

Application

Construction

Material

Mild Steel

Color

Grey
A tree is strong only when it's roots are. Similarly, when you are constructing a building the pillars have to strong and the construction turns out to be perfect. Global Detailing and Designing TMT bars are the best choice for this purpose. These are India's primary and integrated steel producer and a respected brand that had made a huge name in the market for it's an excellent support to the construction. With time things have evolved and products are much better than before. So choose a reliable Global Detailing and Designing TMT Bars Supplier in India and get your products.
We at Global Detailing Consultant provide our clients and customers always with the best. We understand the needs and requirements of our clients and customize our services accordingly. Our company supply original products from well-known and popular sources of manufacturer and dealers and we understand that quality is the priority of people everywhere.
Our company believe in ethics and honest and thus we follow transparent business policies. We provide our clients with every detail that is necessary before buying our products. For any kind of question contact us. Our customer support is available 24/7 for our clients. Today we stand as the best Jindal Panther TMT Bars Supplier in India-USA-Australia-UK-Europe because of our excellent team support, customer services and quality products.
Specifications
Dia (mm)
Area (cm²)
Nominal Weight (Kg/Mtr)
Range Of Weight (Kg/Mtr.)
Nominal Length (Mtr/MT) appx
6
0.28
0.22
0.21
0.24
4500
7
0.38
0.3
0.28
0.32
3311
8
0.5
0.4
0.37
0.42
2500
10
0.78
0.62
0.57
0.66
1600
12
1.13
0.89
0.84
0.93
1100
16
2.01
1.58
1.5
1.66
630
20
3.14
2.47
2.39
2.54
400
22
3.8
2.99
2.9
3.07
330
25
4.91
3.86
3.74
3.97
260
28
6.16
4.84
4.69
5.98
200
32
8.04
6.32
6.13
6.51
155
36
10.18
7.99
7.75
8.23
120
40
12.57
9.87
9.57
10.17
100
Mild Steel Tmt Bar
Nominal Length : 4500 to 100 Mtr/MT
Diameter : 6 mm to 40 mm
Material : Mild Steel
Nominal Weight : 0.222 to 9.87 kg/mtr
Technique : Hot Rolled
Mild Steel Round Bar, Feature : Fine Finishing, High Strength
MOQ10 Metric Ton
GradeMild Steel (MS), EN9, EN8, EN8D, CK45, EN43 (Spring Steel), SAE 1018, SAE 1010, SAE 1008, SAE 1015
Feature Fine Finishing, High Strength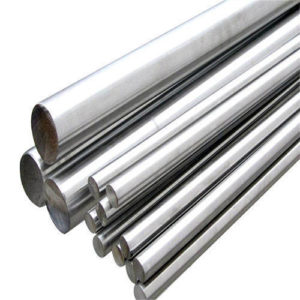 Rebar coupler, Shape:
Application Jointing
Diameter15-20mm
MaterialMetal
Supply Type Manufacturer, Exporters, Suppliers, Trader
Material Metal
Diameter 15-20mm
Shape Round
Length 16mm to 40mm
Application Jointing
Grade BS, DIN, JIS
Feature Corrsion Proof, Durable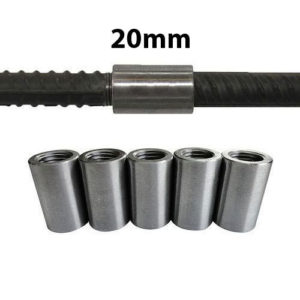 We specialize in Rebar Manufacturing and Custom Rebar Manufacturing around the world. We aim to work closely with our clients and the other members of the development team to realize the overall scheme objectives.
Global Detailing Consultant Group understands the importance of collaboration and communication in the construction industry, which is why we specialize in providing rebar detailing services to support the manufacturing and installation of reinforcing steel bars.
Our team of experienced professionals works closely with our clients and other members of the development team to ensure that every project is completed with the highest level of accuracy and efficiency.
We are always available to answer any questions or provide support throughout the project, and we are committed to delivering exceptional results that meet or exceed your expectations. Thank you for considering Global Detailing Consultant Group for your construction project needs.
Contact us or Send Email:info@global-detailing.com if you have any questions about our rebar manufacturing and supplying requirement.Factory Address: A3 JK Estate, Opp Ravi Estate, Dudheshwar Road, Ahmedabad 380004