Paper to CAD Conversion | CAD Conversion Services - PDF, Paper, Image to CAD Drawings | Paper to CAD Conversion India
Outsource CAD Conversion Services | CAD Conversion Services | Paper to CAD Drafting Services
Global Detailing Consultant, a well-known steel structural and detailing consultant, offers consistent and reliable Paper to CAD Conversion services to suit every niche in the sector. The excellent quality and competitive costs make it one of the best solutions for every client.
Paper drawings, scribbles, sketches, photographs and raster images are converted to CAD with precision and uniformity in quality. The requirements and specifications of the client along with the layering standards they stipulate are used for the task. This ensures that the project is completed with 100% accuracy.
With a team of knowledgeable, trained, talented, and experienced professionals, Global Detailing Consultant can be your perfect partner to handle Paper to CAD Conversion jobs. Our expertise will help you complete the task with ease and efficiency.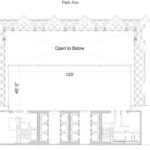 Whatever the requirements, we will make it possible to complete the Paper to CAD Conversion within the set deadline. Moreover, with our reasonable rates, you need not worry about the cost-effectiveness of the solution either. Skill and precision mark our every job, as you are sure to find when you let us handle the project for you.
We can convert all types of drawings: Following are few key examples of our paper to cad services
Architectural plan conversion
Engineering plan conversion
Mechanical plan conversion
Civil plan conversion
Machine drawings conversion
Historical archives conversion
Construction document conversion
Utility plan conversion
Site plan conversion
Paper to CAD Drafting
Paper to CAD conversion
PDF to CAD conversion
Multi-layer CAD conversion
Scanned Documents to CAD
TIFT to CAD conversion
Photographs to CAD conversion
Confidential CAD
Blueprint to CAD conversion
Paper to ArchiCAD conversion
Architectural paper to CAD conversion
Site plans
Electrical Drawings
Building floor plans
Landscape drawings
Mechanical drawings
Plumbing drawings
Get in touch with Global Detailing Consultant to discuss the services you require. You can call or email us your queries, suggestions, opinions, and thoughts too. Connect with us to avail of the services we offer. Send your project details at info@global-detailing.com