Architectural Walkthrough Services l 3d Architectural Walkthrough Services l 3D Walkthrough Services
Outsource 3D Architectural Walkthrough Services |Outsource Walkthrough Animation Services
Global Detailing Consultant is an experienced outsourcing architectural walkthrough services provider to US, UK, UAE, Canada, Australia and other countries. We are specializing in providing high quality 3d walkthrough and 3d animation services like 3d architectural walkthrough, 3d interior walkthrough, 3d industrial walkthrough, 3d virtual walk, 3d walk around, 3d fly around, conceptual walkthrough and 3d interactive walkthrough to civil engineers, real estate developers, interior designer, architects, urban planners, real estate developers and advertising agencies since 2007. Our architectural walkthrough expert designers develop accurate, eye catching and quality walkthroughs, fly pasts, fly bys, computer animation using latest technology.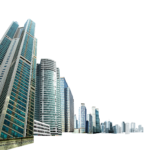 At Global Detailing Consultant, we offer high-quality 3D architectural walkthrough services to architects, real estate developers, and construction companies. Our 3D architectural walkthroughs are designed to provide a realistic and immersive experience that helps our clients visualize their projects and make informed decisions.
Our team of experienced professionals uses the latest software and technologies to create highly detailed and accurate 3D models and walkthroughs that showcase every aspect of the project, including the building's interior and exterior, landscaping, lighting, and other important features.
Our 3D architectural walkthrough services are ideal for a wide range of projects, including residential, commercial, industrial, and institutional buildings. Whether you need a walkthrough for a single building or an entire development, we have the expertise and experience to deliver exceptional results that meet your specific needs and requirements.
We understand that every project is unique and requires a customized approach to meet the specific challenges and requirements. That's why we work closely with our clients to understand their specific needs and requirements and provide customized solutions that meet their unique needs.
At Global Detailing Consultant, we are committed to delivering high-quality 3D scanning and printing in a timely manner for each project.
By using 3d architectural walkthrough services you can virtually walk and fly in your designed space, also it makes your design and space self explanatory to your costumers and easily promote your business. The best way to visualize property designs and concepts is to take a walkthrough it room by room. 2D drafting India 3D Walkthroughs make it possible for potential buyers to do exactly that, direct from their pc, using high-quality computer generated video technology. We have in house 3d rendering farm which can render 3d animation in a short time that is why we are able to promise you a very competitive price and quick turnaround time of your completed project.
Some of the Advantages for Architectural walkthrough
Actual materials can be shown
Interior lighting can be previewed
Landscaping in the entire premises can be shown
Natural lighting, based upon window direction, time of year, time of day, and even global latitude can be previewed
Lifts, escalators, and moving objects can be incorporated and can be shown in operational condition
View can be previewed
Multiple design options can be explored and resolved before building begins
3D Flythrough Services
Interior Walkthrough
Architectural 3D Walkthroughs
Interior 3D Rendering & Walkthrough
Industrial Walkthrough
Real-estate Walkthrough
3D virtual Art
Contact us to know more about our creative team of 3D architectural walkthrough services and architectural walkthrough samples or Email: info@global-detailing.com to outsource your 3d walkthrough projects.