Shop Drawing & Fabrication Drawing Services By Global Detailing Consultant, an esteemed steel structural and detailing consultant, offers detailed and accurate Shop Drawings for construction, manufacturing, and such other sectors. With a consistent focus on maintenance of global standards when it comes to the quality, the services available cater to different clients across the globe.
With a team of skilled professionals with years of experience in Shop Drawings, we can offer you the best quality work for your projects. The ample knowledge and use of latest technologies make the team members experts in their niche. This is what ensures the quality of the work we deliver.
Shop Drawing Services at Global Detailing Consultant Group, we specialize in providing high-quality rebar detailing services, including fabrication drawings, shop drawings, and structural shop drawing services. Our experienced team of professionals uses the latest technology and software to create detailed and accurate shop drawings that are customized to meet the specific needs of each project. Our shop drawings provide a clear and concise representation of the rebar layout, including the size, shape, and placement of each reinforcing steel bar.
We also provide fabrication drawings that are used by manufacturers to produce the rebar grids that are used in construction. Our structural shop drawing services ensure that all structural elements are properly integrated into the design, reducing the risk of errors and ensuring that the project is completed on time and within budget. At Global Detailing Consultant Group, we are committed to delivering exceptional results that meet or exceed your expectations.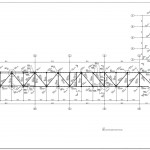 When a project requires detailed drawings related to the construction and fabrication of components as well as the proposed materials, size and shape, and assembly and installation of the parts to make a whole, it is necessary to find the right solutions that specialize in Shop Drawings. We are your perfect partner for the job.
Global Detailing Consultant Provides Shop Drawings for Following components such as structural steelwork, reinforcement, lifts, building services equipment, appliances, ductwork, piping, plumbing, windows, cabinets, electrical and data layouts, fire protection, and so on.
Structural Steel Drawings
CAD shop drawings
Structure shop drawings
Rebar shop drawings
MEP Shop Drawing
HVAC Duct Shop Drawings
Plumbing and Piping Shop drawings
Fabrication Drawings
Coordination/Mechanical, Electrical, & Plumbing (MEP) Drawings
Steel Fabrication Drawings
Building Components Shop Drawings
HVAC Shop Drawings
Mechanical Pipe Shop Drawings
As-built drawings and record drawings
Assembly drawing
Building information modelling
Detail drawing
Component drawing
Concept drawing
Design drawings
Electrical drawing
General arrangement drawing
Installation drawings
Notation and units on drawings and documents
Production drawing
Scale drawing
Section drawing
Technical drawing
Working drawings
Electrical component technical drawings
Composite drawings
Underground and above-ceiling coordination
Coordinated shop drawings
Sheet metal drawings
Pipe fabrication drawings
HVAC drawings
Ductwork drawings
Plumbing construction drawings
Mechanical piping detail drawings
Mechanical room HVAC detailed drawings
Equipment placement
We follow all international standards like SMACNA, ASHRAE, IMC, ANSI, ASME, IPC, UPC, NFPA, IEC, IEEE, BS and local codes as per project requirement.
Global Detailing Consultant is well-known for the quality and precision of its services. Detailed understanding, emphasis on accuracy, time management and cost effectiveness mark our services. When you need exceptional services, get in touch with us to learn more about ho we can help.
Send us your inquiry For Shop Drawing Services | Fabrication Drawing Services | Steel Shop Drawing Share your project details at info@global-detailing.com
Shop Drawing and Steel Detailing Projects By Global Detailing Consultant