Partnership With Global Detailing Consultant For  Steel Detailing Project – Steel Structural Detailing and Steel Detailing Company For Hire.
We are looking for other businesses and enthusiastic individuals who want to increase their professional opportunities by partnering with one of the fastest growing offshore steel detailing and structural steel detailing and design companies. Whether you are a Fabricator, General Contractors, Architectural Designer or Structural Engineering company, A Steel Detailing Company, A Structural Engineering consultant, a General Contractor opportunity seeker or anyone else interested in sharing in our revenues, Global Detailing Consultant can give you the right opportunities for growth.
Partnering with Global Detailing Consultant Group for your Steel Detailing, Structural Steel Detailing, structural steel connection design services projects is a smart choice. As a leading steel detailing company for hire, we offer a comprehensive range of steel structural detailing and connection design services that are tailored to meet the specific needs of your project. Our experienced team of professionals uses the latest technology and software to create detailed and accurate steel detailing drawings that are customized to fit your project requirements.
When you partner with Global Detailing Consultant Group, you can be assured of receiving high-quality steel detailing and connection design services that are delivered on time and within budget. We work collaboratively with our clients to understand their specific needs and provide tailored solutions that meet their unique requirements. Our team of experienced professionals has a wealth of knowledge and expertise in the steel detailing industry, and we are committed to delivering exceptional results that exceed our clients' expectations.
If you are looking for a reliable and trustworthy partner for your steel detailing project, then look no further than Global Detailing Consultant Group. Contact us today to learn more about our steel detailing services and how we can help you achieve your project goals.
With 15+ years of sound presence in Steel Detailing and Structural Steel Detailing and 15+ years of Engineering Design and Drafting experience, Global Detailing Consultant is all ready to serve your needs in any of the below listed areas.
Global Detailing Consultant is looking forward to the possibilities of:
Work Outsourcing.
Short-Term / Long-Term Association.
Joint Ventures.
Outsourcing Partnership
A Steel Detailing and Structural Engineering partnership is just like the extension of your own Steel Detailing and Drawing facilities offshore. This partnership model can work in many ways. If you are a Fabricator or a Drafting, Detailing company that has significant design and drawings capacities in your own country and are eager on expanding your operations here, then we can act as your own back-office center abroad. Our team will work on your behalf while you benefit from our enhanced skills, business acumen, and significantly lower costs.
We can welcome a strategic alliance in the form of an outsourcing partnership when:
The project definitions may lie outside your core business area or core competencies.
Sometimes, the customer's budget may be quite below your normal quotes.
Interest of an offshore business development center with minimum hassle and in cost-effective manner.
Global Detailing Consultant through Experience has worked with International Clients based on the Following partnership Models:
Service Re-seller Partnership.
Independent professional Partnership.
Business partnership.
Referral partnership.
Built operate Transfer partnership.
Business Partnership
Herby, you act as a project Manager and create a smooth communication Bridge between the client and Global Detailing Consultant!
This Model Suits Best when you are an independent or small Steel Detailing or Engineering Company and routinely come across queries from your clients about Steel Detailing and Detailing Drawings and are Limited in terms of resources.
Also, in cases where, you may come across inquiries that are outside your professional domain or are beyond your core competencies but you are from a technical Background and can have sound Understanding SDLC processes. This model suits you the Best.
The Process is as follows:
While you interact with the client and market our services.
we do our bit by providing you our technical and related services. Global Detailing Consultant will handle all The Production inhouse and You the Project Coordination with the client.
For More Information please drop us your requirement on info@global-detailing.com
Service Reseller Partnership
Service Reseller Partnership
This model works fine when you are an independent marketing professional and are serving a large client base with requirements in Steel Detailing and Connection Design & All the CAD Engineering Works. Thus, while maintaining your own identity and working under your own brand, you can resell our services at your terms and costs.
The Process is as follows:
Steel Detailing and Engineering Design and Drafting Company You will generate enquiries from your customer base and send us the requirement.
Expert Steel Detailing and Engineering Design and Drafting India We will prepare an estimate based on the services required and email you our Quote.
Outsourcing Steel Detailing and CAD Drafting Work You can give your New Quote by adding your cost to our estimates and Present It to your Client.
Offshore Steel Detailing and CAD Drafting When the Project confirms We get what we had estimated and you get the rest of the Amount.
We remain completely anonymous in the entire process while you market our services as your brand. Thus, while you focus on consolidating your customer base and improving your marketing efforts, we will concentrate on the technical side such as Steel Detailing and CAD Drafting, and deliver the project according to your specifications. In short, we make the CAD Drafting and Steel Detailing and You sell them without Global Detailing Consultant being mentioned anywhere.
Independent Professional Partnership
Become Global Detailing Consultant´s overseas business consultant
You Fill in the Gap between Global Detailing Consultant and the client, and Enjoy a Fixed Salary and Incentive By becoming an overseas business consultant for Global Detailing Consultant. You can benefit since we will take care of all the technical aspects of engineering design and drawings such as hiring detailing companies and maintaining the infrastructure while you generate enquiries from your region's customer base.
The Process is as follows:
You Use Our Brand name and our Portfolio to establish a Client Base.
Once an Inquiry generated you can send The Client Information to our project Manager.
We arrange a conference call with You, Client and the Project Manager to discuss the requirement.
Our Project Manager sends You a technical analysis of The Project and you Send a Business Proposal with the estimate That we send.
The Process is as follows:
We fix Your Share of the project through a Conference call.
As soon as the client makes a project Commencement fee, you get your First share of the total Project cost via Paypal and so on and so forth. You will Keep on getting a fixed percentage as and when Global Detailing Consultant receives a Payment from the client.
You will be Kept in loop, till the end of the Project.
The Project manager will be in touch with the Client and You.
Time and costs are kept to the minimal giving our outsourcing partners competitive market edge.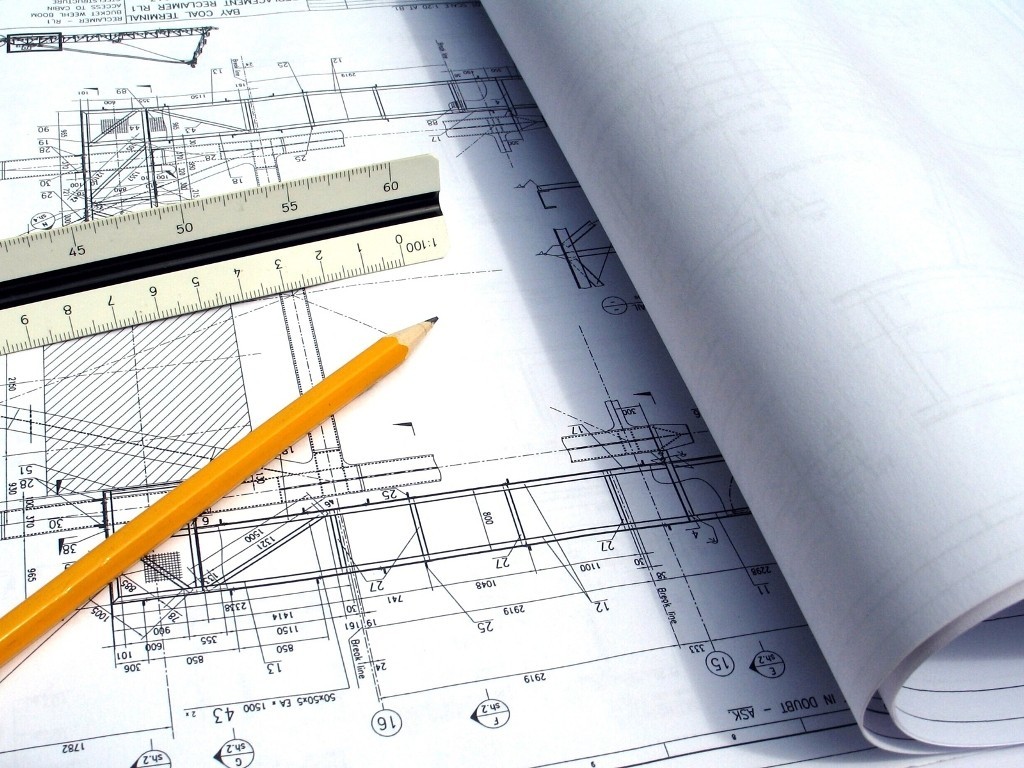 Visit Our Office in India
Global Detailing Consultant is based in Gujarat- Ahmedabad and Mumbai, Maharashtra which is the homeland of father of nation "Mahatma Gandhi" and Iron man "Sardar Vallabhbhai Patel" who gave the message of peace and non-violence, inter-religious amity and liberal humanism to this world. Popularly known as 'Manchester of the East', Ahmedabad is sixth largest city in India. This industrious city is the outcome of practical Ahmedabad's single-minded pursuit of business.
Our main assets are its highly-efficient and dedicated teams comprising of experienced professionals in the following areas of competence.
20 km from airport.
City Railway Station is about 10 km away.
Satellite Road and Surendra Mangaldas Road are two major roads here.
Build-Operate-Transfer (BOT) Partnership
Get the benefit of building your own offshore subsidiary with the help of a trusted local partner!
Within a mutually decided timeframe, we will setup your own Steel Detailing and Structural Steel Detailing, Structural Design and Drafting, Miscellaneous Steel Detailing, Rebar Detailing and Shop Drawings and many other engineering design and drafting center in accordance with your requirements and in a phased, efficient, and planned manner. After the expiry of the mutually decided timeframe, Global Detailing Consultant hands over the operations including the assets and the manpower to Our partnered Company. In this way, you will get your own offshore business development center with minimum hassle and in cost-effective manner.
The Process is as follows:
Phase 1 – Build – We will build up your offshore detailing and drafting center and equip it with the necessary assets, infrastructure and manpower in accordance with your plans in a mutually agreed timeframe. With mutual consent, we will extensively work on details like software and hardware requirements, skill sets of required teams, and others.
Phase 2 – Operate – We will operate the enterprise for a mutually decided period on your behalf. However, the financial and operational commitments will be yours. We will coordinate all the processes smoothly to your satisfaction along with providing complete personnel, technical and operational support.
Phase 3 – Transfer – At the end of the mutually agreed timeframe, we will transfer the Offshore Detailing Centre (ODC) to you. Normally, at this point, all functions are completely established, and are fully controlled.
Referral Partnership
Steel Detailing and Connection Design, Structural Design and  Drafting, Miscellaneous Steel Detailing
You Refer us and you Earn.
Steel Detailing and Connection Design the Referral Partnership model allows you to earn a mutually agreed percentage/ or an Incentive on total the project cost by simply referring a new client to us.
If you know someone who is looking to have a new website created or maybe a complete website redesign, then you can refer these Clients to us, If the client chooses to go then you get 15% of client's total order Value.
You may use promotional methods such as word of mouth or any other promotional method you feel appropriate.