Structural Steel Detailing Services in Maryland| Steel Detailing Services Maryland| Steel Detailing Services | Structural Steel Detailing in Maryland
Global Detailing Consultant is a leading steel detailing services provider in Maryland. We provide high-quality and cost-effective steel detailing services that meet the needs of our clients.
Our team of experienced professionals use advanced CAD software to produce accurate and precise drawings for a variety of projects. We specialize in structural steel detailing, architectural steel detailing, bridge fabrication, and more. Answering the call to service It's not typical work. In fact, it comes with its own challenges. But that's what makes it so rewarding for our team of professional detailers. We take on challenging projects, and we do so with a passion and precision you won't find anywhere else. Our dedication to detail is unmatched in the industry and that means our clients are always satisfied with the results.
Our detailed drawings are used in the construction process to ensure that the project is built according to plan. With our quality services, we help our clients save time and money while ensuring that their projects are completed safely and on budget. Our drawing service provides the following services: – Basic Structure Steel Detailing, 3D Steel Modelling, 3D BIM Erection Drawings, Framing Plan, Steel Connection Designing, Shop Fabrications Drawings, Required Quantities and Designs, Cost Estimation, Bolt Plans, Material Plans, Steel Estimation Report.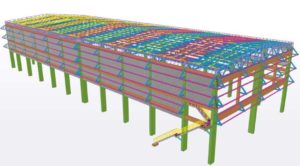 We provide a series of drawings that detail the area, detailing the structure and interior design elements. – Elevation Drawings: We provide elevation drawings detailing exterior aspects of a project including roofing, façade and roof lines, building design features and elevations. – Floor Plan Drawings: Floor plan drawings are used to illustrate how different rooms in a building will be arranged when it is completed. They contain details on entrances, hallways, bathrooms, kitchens as well as furniture layouts within each room.  – Site Plan Drawings: Site plan drawings are used to illustrate the location of buildings on a site. They detail where buildings will sit and how they will relate to each other.
Global Detailing Consultant provides high-quality Structural Steel Detailing & Design solutions to customers around the world. We are a top-notch service provider for all your Steel Detailing requirements. Our services range from approval drawings, CAD drafts, Steel Structure Fabrication Drawings, Steel Fabrication Drawings to 2D and 3D models., RFI to RFP, and all in between.
Steel Detailing is essentially a form of communication and consequently, is also referred to as a "link" between all parties involved. This serves as an effective method to ensure that everyone stays updated on the progress of the project. This data set helps to identify the right people for a project, as it can connect key personnel such as engineers, fabricators, architects and contractors who are involved in the project.
Structural shop drawings are the comprehensive set of drawings that outlines the details of individual sections and components of steel. These drawings provide very specific information so that these components can be manufactured accurately. Steel fabricators design & create a variety of components, from columns and beams to joists, braces, and trusses. Everything is clearly specified to suit the needs of each project.
Metal Stud Wall                                Rebar Detailing
Steel Frame Structure Detail        Concrete Slab On Metal Deck Detail
Steel Roof Structure Detail           Steel Staircase Section
Steel Frame Detail                            Steel Stair Detailing
Portal Frame Connections            Steel Staircase Railing Design
Aluminium Façade Detail              Metal Stair Detail
Miscellaneous Steel Detailing      Revit Structural Detailing
Steel Balcony Detail                         Steel Structure Roof Detail
Steel Roof Detail Drawing             Steel Beam Detail
Metal Façade Detail                        Staircase Steel Drawing
Metal Handrail Detail                      Metal Staircase Detail Drawing
Round Steel Column Detail           Steel Stud Box Beam
Steel Stringer Staircase Detail     Metal Stud Framing Details
Industrial steel detailing                Structural steel detailing
Miscellaneous steel detailing      Shop drawing production
BIM modelling                                   Fabrication support
Structural Steel Detailing               Structural 3D Modelling
Fabrication Drawings                      Steel Estimation
Erection Connection Drawing
Quality Take-off Services              Advanced Bill of Materials
Steel Joint and Detailing                Drawing Index
Steel Estimation                                Fittings Drawings
Connection Sketches
Our Portfolio
Following are the Construction Projects We Have Catered So Far:
Commercial – Industrial – Highways
Civil – Healthcare – Educational
Multi-Use Residential – Institutional – Retail
Restaurants – Offices – Cogeneration Plants
Wastewater Treatment Plants – Warehouses
Procedure we followed by Global Detailing Consultant for Steel Detailing?
We follow the configuration which helps us get the comprehensive knowledge of your idea, scope and time estimation for your requirements.
Requirement Evaluation                 Detailed Analysis of Structural Steel
Design Review                                   Detailing Review
Expert Opinion                                  Discussion on Recommendations
Changes Incorporated                      Final Submission
Our Main Areas of Maryland for Structural Detailing Services:
Global Detailing Consultant manages to serve a diverse range of clients throughout the different counties of Maryland that are as follows:
Allegany County               Anne Arundel County
Baltimore                            Baltimore County
Calvert County                  Caroline County
Carroll County                   Cecil County
Charles County                  Dorchester County
Frederick County              Garrett County
Harford County                 Howard County
Kent County                       Montgomery County
Prince George's County Queen Anne's County
Somerset County             St. Mary's County
Talbot County                    Washington County
Wicomico County            Worcester County
Barnstable County           Berkshire County
Bristol County                   Dukes County
Essex County                     Franklin County
Share your project Detailing on info@global-detailing.com  for Structural Steel Detailing | Steel Detailing | Steel Structural Detailing | Steel Detailing and Shop Drawings